We are more than a pump distributor. We work closely with customers to provide solutions to any fluid handling applications, extending well beyond standard pumps and hose. This customer needed increased storage capabilities for their operation and turned to Anderson Process for a solution.
Challenge: Our customer needed to expand storage capabilities for increased production. The container needed to be able to store palm oil outdoors, which runs the risk of solidifying in cold weather. The storage also needed to be able to work with the common header being used for 2 tanks already in place.
Solution: Our sales team worked with the tank manufacturer to appropriately size a 12,000 gallon carbon steel storage tank so that it balanced dynamically with the common header the other 2 currently installed tanks would be connected to. After researching various solutions, 4" of spray-on foam insulation was applied to prevent the solidification of the palm oil in cold weather. Anderson Process coordinated and brought in a contractor to perform the install, piping, and set the tank as well as procure the necessary permits.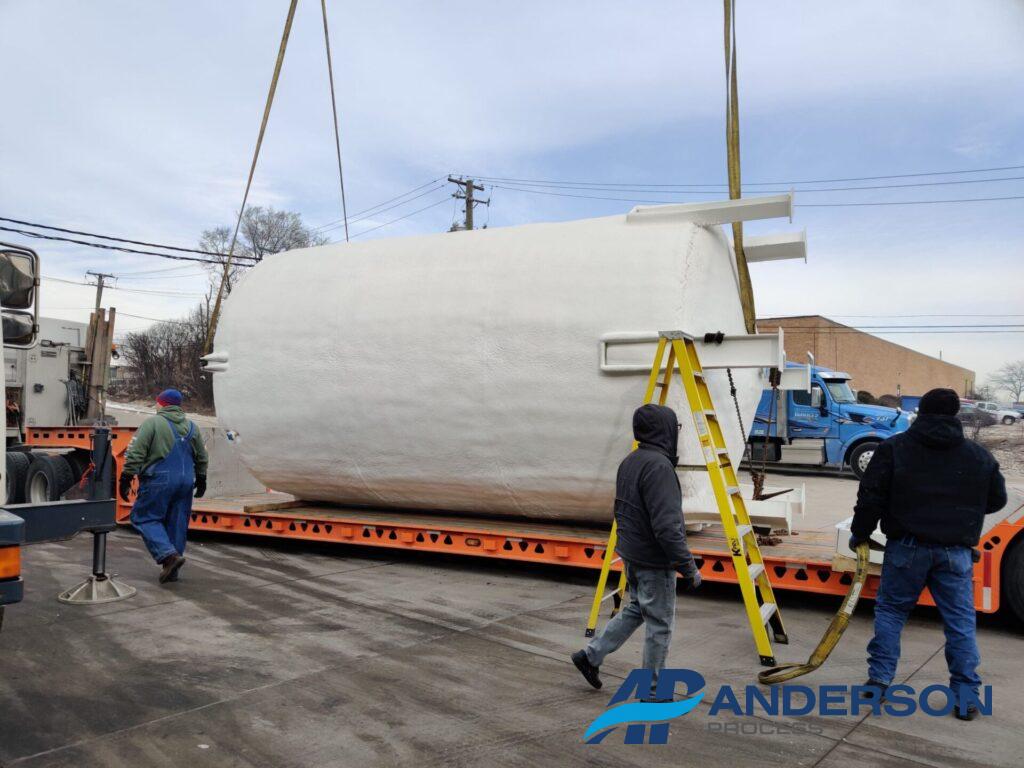 #AndersonProcess #engineeredsolutions #storagetanks #industrialtanks #customersatisfaction #customerservice #customersupport