Custom carts and skids are one of our main areas of expertise.  Often times, multiple permanent filtering solutions are not a financial or efficient reality for our customers.  As a solution, mobile carts can be kitted with the proper equipment and used in multiple locations depending on which system has the need at any given time.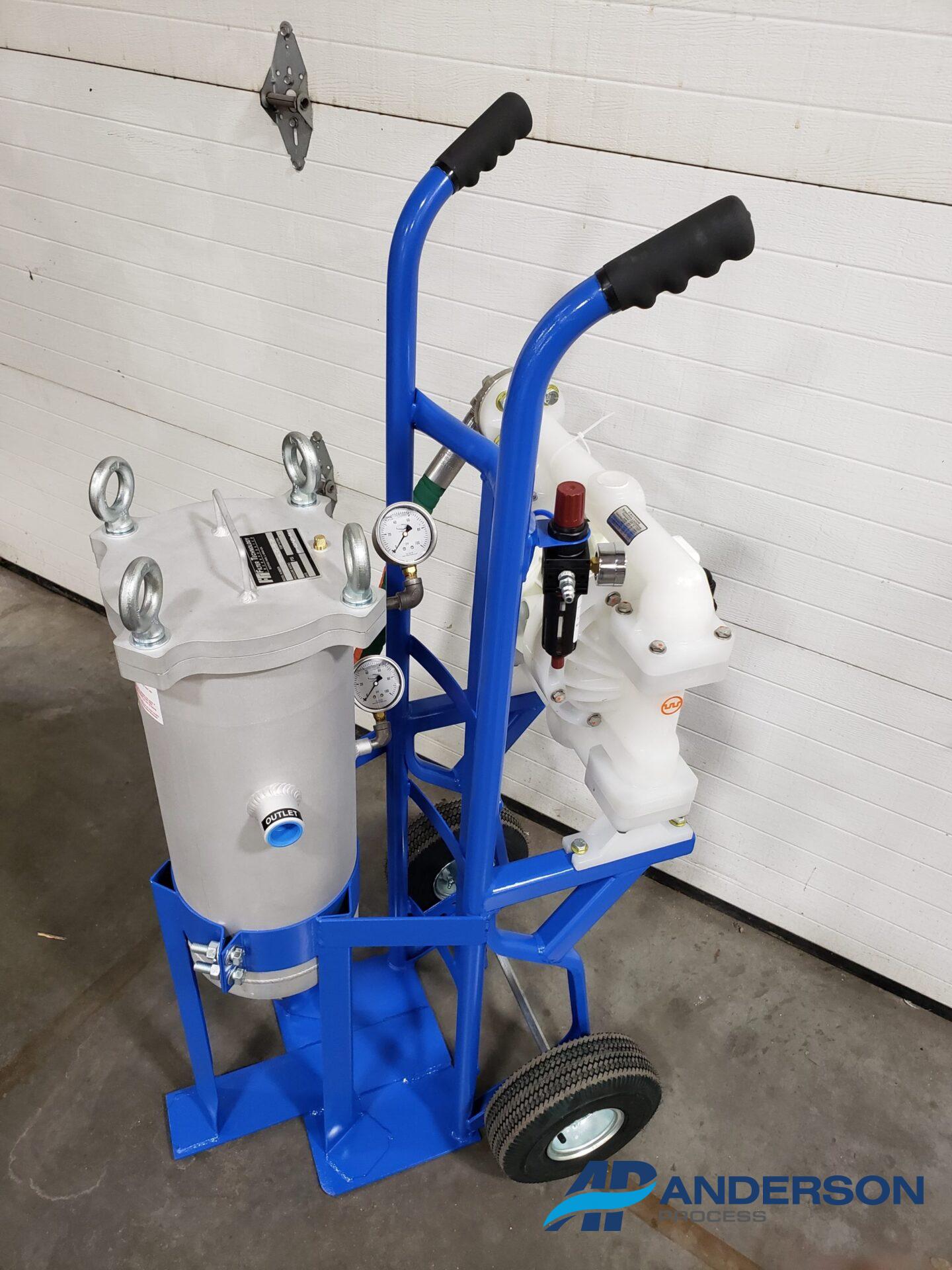 This was precisely the case for one of our packaging plant customers.  This customer had systems throughout their packaging plant where filtration of ethylene glycol was needed, but they did not have capital to build a centralized filtration system.  Our Territory Managers and Engineers proposed a small portable cart that could be wheeled to wherever the demand is needed.
The end result was this compact filter cart with a 1" Polypropylene Wilden pump, Filter Technology housing and 5 Micron bags, along with supplied Continental hoses and Dixon gauges.  The cart can be easily moved to multiple locations to meet the needs of the customer, all for a fraction of the cost it would have been to implement filtration on every system in the facility.
#AndersonProcess #customengineering #engineeredsolutions #filtering #filteringsystems #customcarts