---
Fluid Fill Systems: What Do They Do?
Fluid Fill Systems are used globally in a variety of manufacturing processes to reliably dispense fluids in precise amounts. They utilize semi-automated components and programming to dispense hazardous and non-hazardous liquids in amounts ranging from mils per minute to gallons per minute. These semi-automated fluid fill systems are popular in a wide range of vehicle manufacturing processes, including general automotive, agricultural, small engine/recreational, electric vehicles (EV's), and more.
Anderson Process offers a variety of services such as assembly line fill, vapor recovery, chiller and heat exchanger systems, control panel design and build, portable pump systems, chemical blending systems, pharmaceutical systems, and food-grade systems. We offer a wide range of solutions ranging from basic maintenance & spare parts to fully integrated, high-volume systems from concept to implementation. There are few companies in the industry that have the expertise to design automation of liquid handling systems, especially for hazardous materials.
---
A Look Inside Our Facility: Semi-Automated Fluid Fill Systems for Hazardous Materials
---
Our Areas of Expertise:
---
Improve your process with the Benefits of Fluid Fill Systems
Fluid fill systems provide numerous benefits to safety, productivity, and long-term cost savings:
Measures fills of a minimum 1 ounce at +/- 5% accuracy saves unnecessary costs of excess fluid.
Superior quality, ease-of-use, and accessible maintenance points maximizes uptime and helps to meet production goals on aggressive timelines.
Place nozzle into tank, press a button and walk away. The automated simplicity allows workers to increase labor efficiency in a safer, more ergonomic fashion.
Allows for full and predictable manufacturing control, improving confidence in project timelines and the bottom line.
Lead Time and Lifespan
Our engineers will sit down with your team and discuss your specific needs.
Our in-house manufacturing and expertise means we can meet even the most aggressive timelines.
Our team looks at your operation's desired throughput and operating conditions to achieve optimal lifespan, while managing initial cost in a practical manner.
Customization
We can come to your facility to do an accurate, thorough health assessment and suggest your best options.
We offer on-site engineering, installation and configuration services as well.
Anderson Process' hands-on, consultative approach and in-house manufacturing capabilities offer the ability to completely customize your Fluid Fill System.
We offer both semi-automatic and manually operated options.
Our Custom Fluid Fill Systems Give You More Control
We control every step of the process in-house, which allows us to meet even the most aggressive timelines without compromising our superior quality.
We can visit your plant to do an accurate and thorough health assessment to suggest the best options for your exact specifications to optimize your processes.
Our custom-made Fluid Fill Systems are made with high-quality components, which mean they can handle the daily grind and keep your production line running smoothly.
---
Machine Types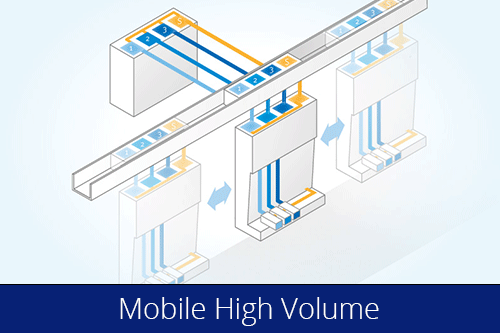 ---
Fluids We Handle
Fluids traditionally handled on an automotive assembly line, including but not limited to:
---
---